At Maranatha Care Children, we rely on the donations we receive to fulfil our objectives.
That's why it makes a huge difference when our supporters choose to fundraise on our behalf.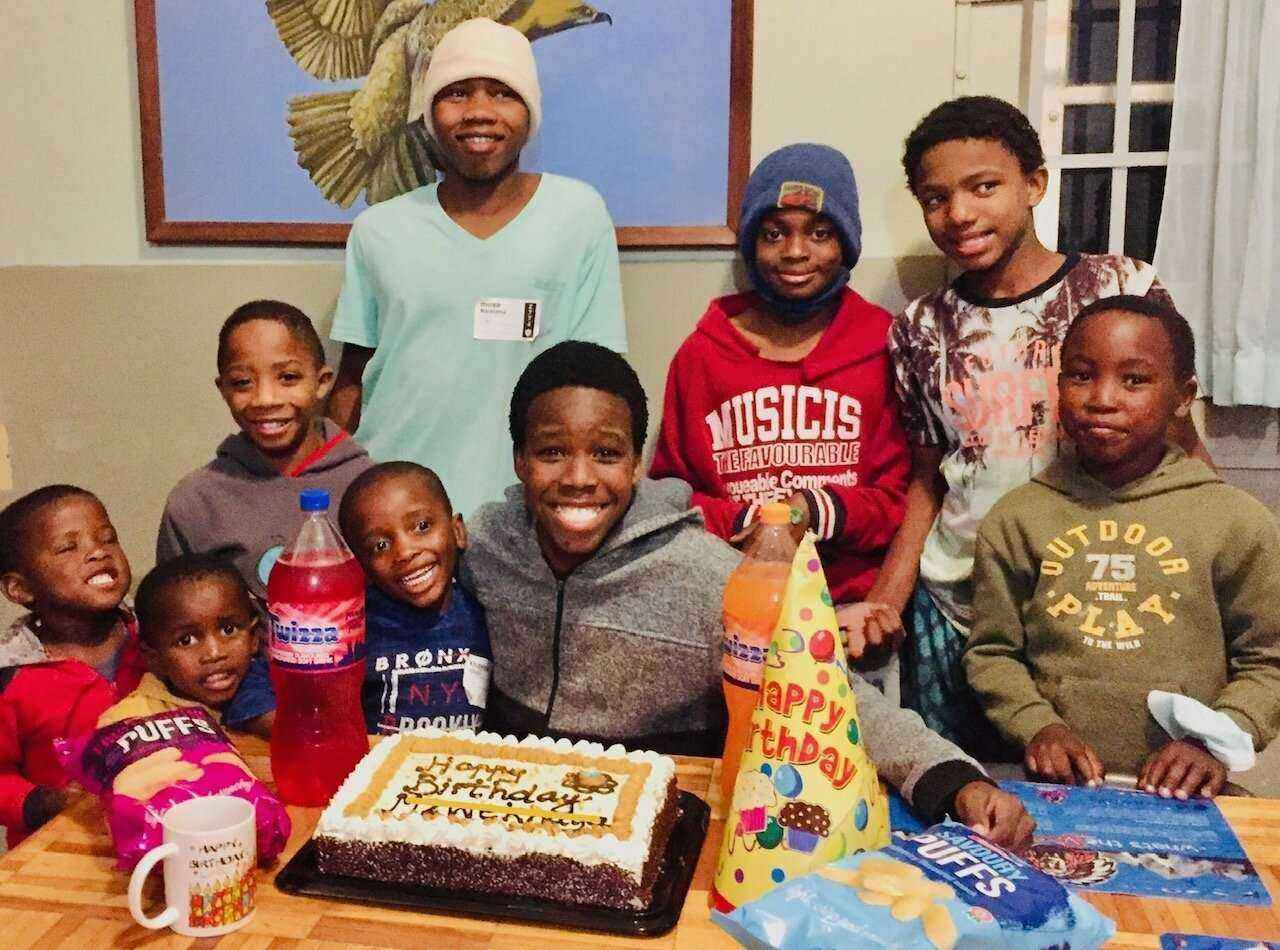 Here are just some of the ways our supporters have helped:
Jethro Coulson who carried out a skydive.
Vikki Keeling who ran the Plymouth Half Marathon.
Raph Pour-Hashemi who ran the Asics London Run.
Aimee Dodd and Helen Truan who completed the Plymouth Half Marathon.
The We Sat Down book blog who led a sponsored readathon for Protea Primary.
Kris Canning who undertook the amazing feat of a 69 mile Ultra Marathon.
Emma Hayes who completed the 27 mile Trekfest Beacon Challenge.
University College Marjon who helped enormously in their Raising and Giving week.
Charlotte Hefford who organised an incredible cocktail party evening at The Refectory Bar, Plymouth Gin Distillery.
Former students from the California State Fullerton University who organised the Miracles for Maranatha campaign.
Loukas Pour-Hashemi who held a birthday fundraiser to help raise money for the children.
City Refrigeration Holdings Ltd. for their generosity in helping the charity purchase a vehicle for our work with children.
SJM Concerts Management for their valuable donations to us.
Rocket Music Entertainment Group, co-founded by Sir Elton John, for the donations and investment in youth development.
The team at WeWork London for organising a bake sale and fundraising event for us.
The Popli Khalatbari Charitable Foundation for their grant towards our schooling and educational expenses.
The Write Research Company led an office-wide fundraising effort.
The Allan and Nesta Ferguson Charitable Trust for their grant towards our educational programs in 2013.
The Bryan Adams Foundation for their contribution towards our school expenses at Maranatha Siyakatala in 2014.
Professor Puzzle who provided a substantial donation of high quality games and puzzles that were shipped over both for our Maranatha-Siyakatala youth centre and rural community project at Nieu-Bethesda.
Just Trust who have supported us with an annual donation for over 10 years.
The Carmella & Ronnie Pignatelli Foundation who chose us as a beneficiary for the first time in 2019.
Devonport High School for Boys who continue to support us with fundraising assistance through their PTA.
The fashion company I Saw It First who helped sponsor the upgrades and equipment for the computer room at Maranatha-Siyakatala in 2020 that specifically helped us with virtual programs during the pandemic.
The Oak Foundation who assisted with a grant towards roof repairs and sheet replacements to assist with the residential homes at the youth centre in 2020, with continued support through to 2023.
The Edge Global Marketing Services who have made valuable contributions towards our projects.
The Cuppy Foundation, founded by international DJ Florence Cuppy Otedola (DJ Cuppy), who made Maranatha Care Children a beneficiary in 2021 with assistance specifically towards our ECD children.
The Souter Charitable Trust who have been supporting us with the educational development of our children through 2022 to 2023.
Supporters in the UK, US, and Europe can donate specifically towards our educational needs through GlobalGiving.
---
You can get involved too.
Through our dedicated JustGiving Maranatha Page, individuals can donate and also set up their own fundraising campaign to raise funds for our charity.
Donate Now
---